Intuitive Eating with Mayuko Okai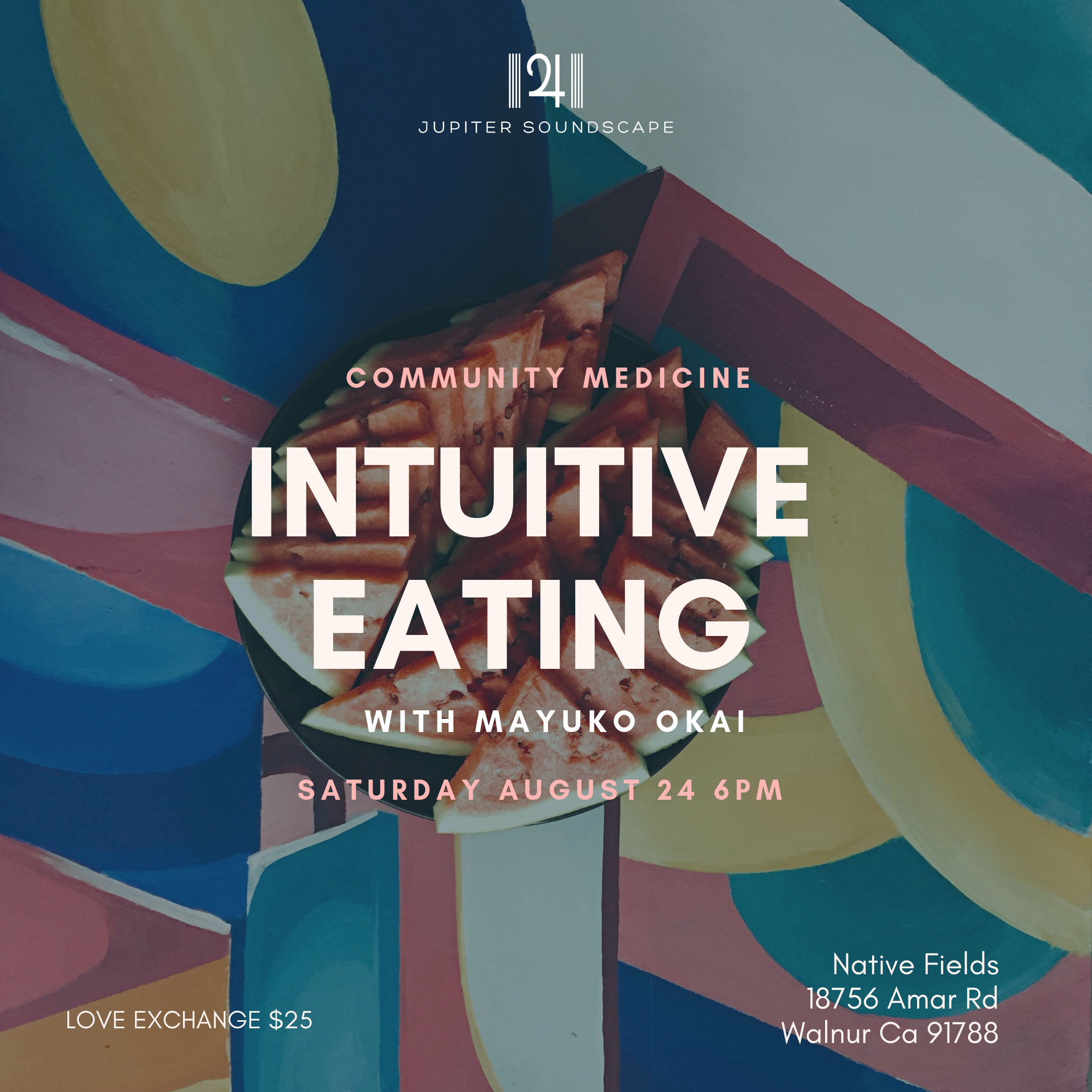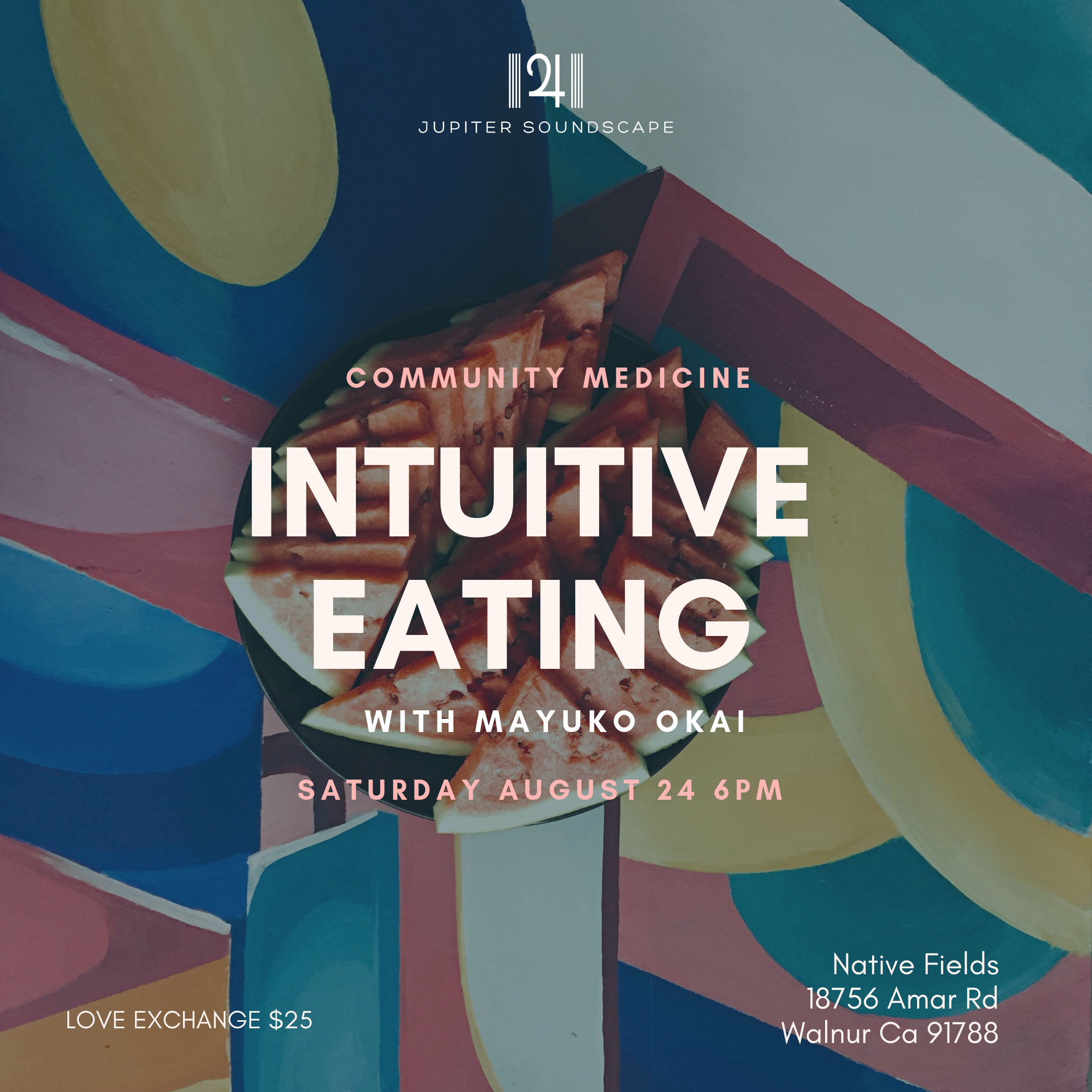 Intuitive Eating with Mayuko Okai
Do you struggle with your body image, constantly comparing your body to others and wishing for that perfect figure? Are you frustrated with yourself for not being able to sustain a diet or a healthy weight?Body image is a huge problem and much too prevalent in our society today. We are so overly accustomed to external messages influencing us that we often fail to seek answers within. This is not another diet but a method to appreciate your body and eat with a healthy mindset.
What if you could take a step back and learn to get back in touch with your mind and body so that you can live in harmony in your skin and become that confident version of you.
​This program is an integration of Eastern philosophy, accessible movement, and Intuitive Eating.